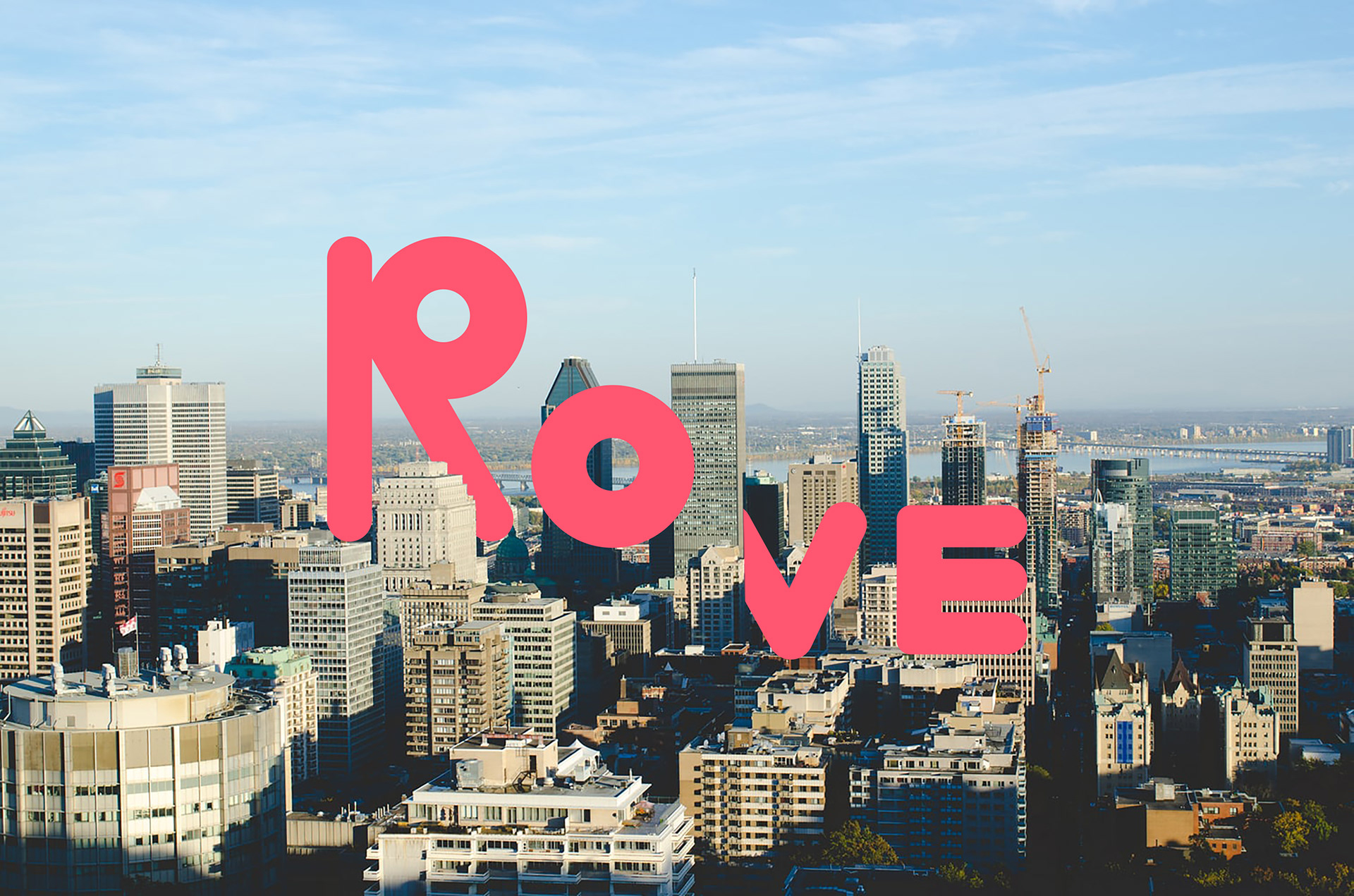 Montreal is known for its beautiful architecture, inspiring street art, buzzing food and art scene as well as numerous nature walks and scenic spots. Although their current bike sharing system is efficient, their isn't much variety between operators and their premise is build on the idea of getting you from A to B. 
That's where Rove comes in - with their unique personalised GPS system, their customers can discover their city in a new way each time they ride.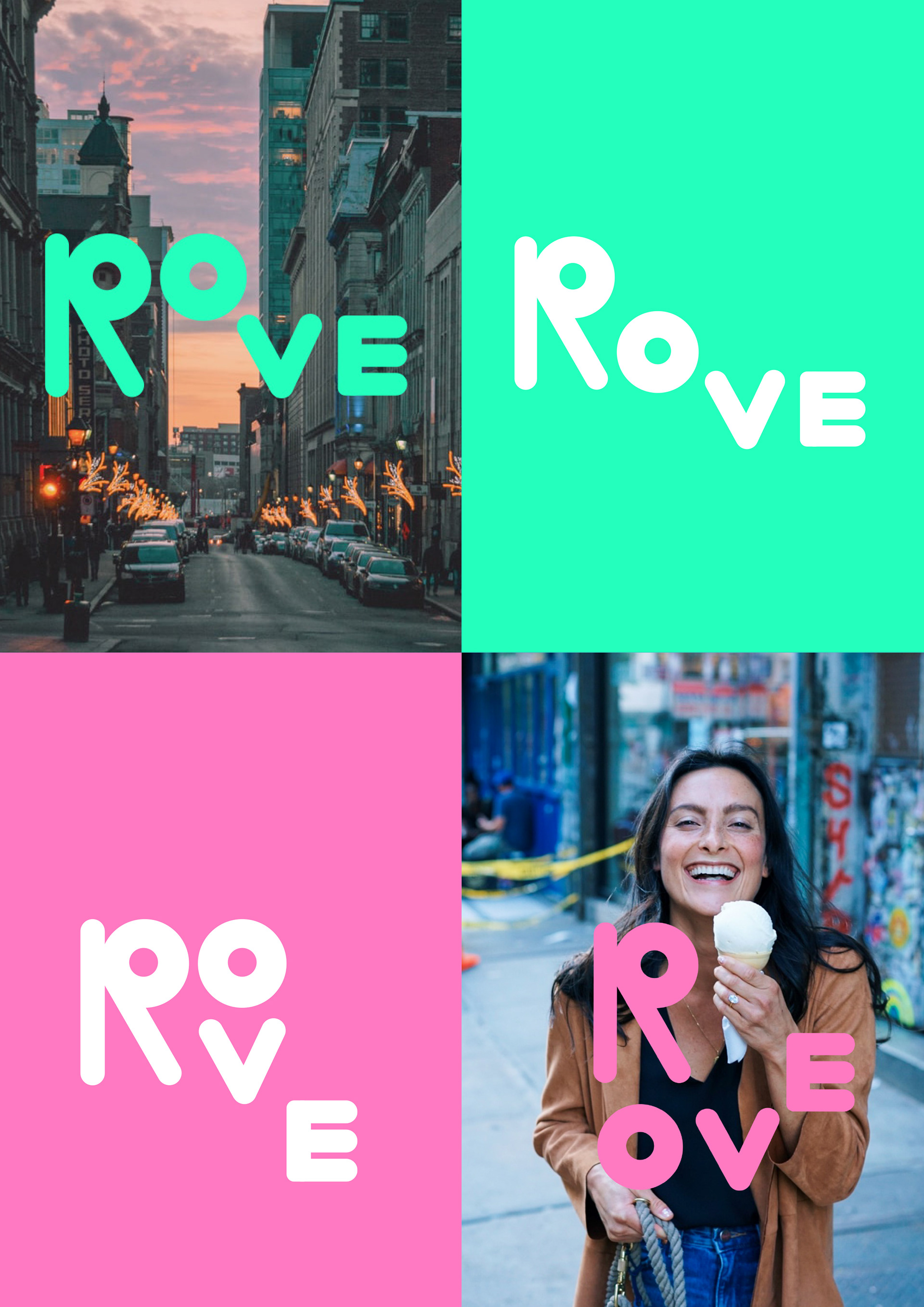 The concept of 'Discovering Montreal in a new way' has influenced the design direction in numerous ways - the brand name itself is a homage to endless exploring. 
The logo is dynamic, highlighting the constantly changing nature of the trips you take with Rove. The colour palette is friendly and playful and the shapes used throughout are derived from the circle, symbolising the bike wheel.